Como Centre, Ground Floor,
650 Chapel Street,
South Yarra,
Victoria 3141,
Australia
phone : 03 9826 2222
International :
+ 61 3 9826 2222
fax : + 61 3 9826 2252
click to : email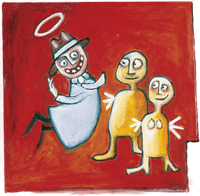 "I think I would have given up."
No time? Get started now.
You can spend 10-15 minutes or more on this questionnaire. While it is long, the more detail you can give us, the more time we'll save later. If you would prefer not to answer some questions, leave those blank.
Does everyone who will be affected by this purchase agree with all the answers you're giving? If you're not sure, download a .pdf version and print out the form so everyone can complete their own. You can then talk through any differences you may have.
While this is enough to get us started, for legal reasons, we are also required to obtain an Authority to act on your behalf. A copy of that Authority is here
NB It's on-line at your end, but human at ours (don't expect an instant response from a database search).
If we find a property then bid or negotiate, our fee is 2% of the sale price. If you find the property and engage us only to bid or negotiate, our fee is 1%. (Plus GST) If you do not buy, there is no charge.