You're living in it.
If you're buying, prices are moving so fast that even valuers can't keep up.
If you're selling, you cannot be sure how long the good times will continue to roll.
Every boom has winners and losers. This is standard boom stuff in a boom like we haven't seen since the 1980s.
Yesterday's Heroes
You bought last year? You're a hero. You bought during lockdown or just before the doors slammed shut? You're a legend.
Since then the top end hoopla that began down the coast has grown to tsunami price hikes of 10-20%+ over reserve and submerged a horde of buyers (and there may be no end in sight, according to The Age, Westpac is predicting another 18% rise in MEL over the next two years).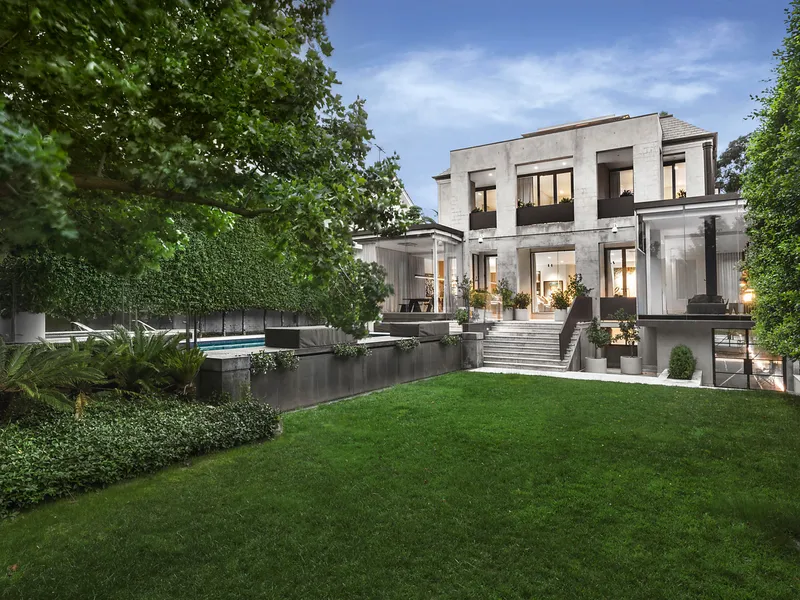 It's on on on at the top
43 Lansell Road. Listed for about 10 minutes (OK, two days) and went well over its $21-23m price expectation.
That left more than 15 souls with $20m burning holes in their pockets and they will be bidding … somewhere.
It's a recipe for interesting times.
Our hope? Flushed vendors
A big part of the grief is that there has been so little to buy.
The very large carrots now being dangled in front of sellers may lure them out of their foxholes.
That would lead to transactions. Transactions are the vaccine this fever needs.
That could return us all to something like Market Normal.
One-off on The Cliff
The home on that cliff on the Peninsula. It went over its reserve by close to 50%
We know the players and that they have their reasons, but still…
50%?
"What's it worth?"
"Due diligence?" No time.
"Homework?" What's that?
"Knowledge is king." See above.
"You snooze, you lose." That's it!
The next few weeks? Truth Time.
Add to all those frustrated bidders the re-emergence of ex-pats looking to live somewhere COVID Normal, where interest rates are low and there's a friendly dollar.
More seasoning for the recipe.
Will it rise?
Was that your estimate, or the deposit?
"$3.5-3.85m for 900 m² in Armadale."
Kiddies, who are you trying to kid?
There should be a law against it.
There is.